https://www.youtube.com/watch?v=JpQeveBizp8
An Overview of HCM Metrics Services
Jos got the coldest feet in the World ever – No Wendy has
HCM Metrics works through a number of associations and in collaboration with valued partnerships, to bring services to support you through the certification process so your organisation achieves ISO 30414:2018.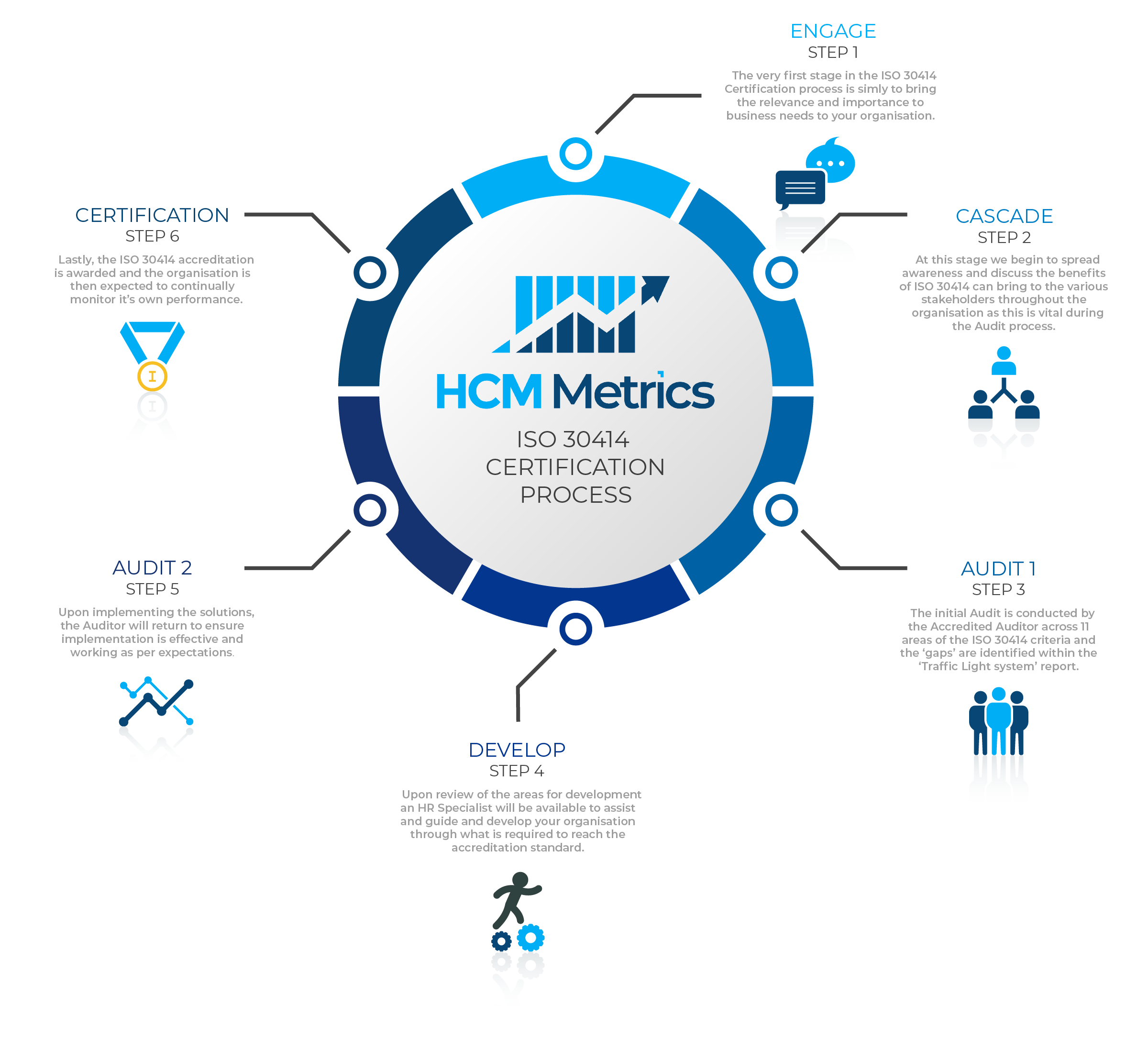 Our process steps explained
For the average organisation, your investment is likely to be less than the cost of replacing one of your employees.
Normally, our consultants will be able to help you achieve certification in about 4 – 6 months.